Let me help you use LinkedIn to promote and grow your business and services.
The success of your business depends on the amount and quality of the traffic you get to your website.
You may be a fantastic business owner but … if you don't get any exposure your business will fail!
As the author of How to use LinkedIn To Find A New Job, I keep up to date with changes to help individuals with their LinkedIn presence. But many people want to know how to use LinkedIn in their business.
What I've created will help
Business Owners
Freelancers
Anyone setting up a side business
One of the best ways to get the word out about your business and services is through the use of social media sites, and LinkedIn is the best place to reach professionals, looking for people like you.
Through LinkedIn you can build a large network of people that you can contact about your business and products. By following people you can also get access to their friends as well.
You can reach millions of people who are interested in your business, quickly and easily.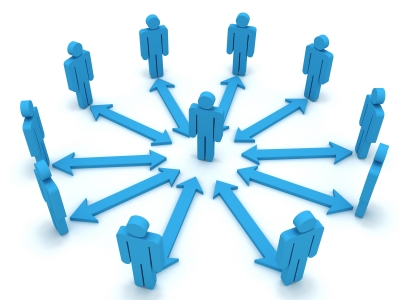 …But the true power of LinkedIn lies in it's ability for you to build meaningful and profitable business relationships with like-minded individuals.
This way you can easily build your brand quickly!
Do you have questions like these:
Where do you start on LinkedIn?
How do you market your business on LinkedIn for maximum results?
Where are you going to find the right strategy to fully benefit from LinkedIn?
If you have, you are on the right page, because I have the solution to your problems.
I have created a full training course that will quickly turn you into a LinkedIn guru so that you can harness all the features of LinkedIn to skyrocket your business.
Introducing:
LinkedIn For Business
This course is a comprehensive Step-by-step ecourse that starts from the absolute beginning, showing you exactly how you can put your business on LinkedIn to get maximum exposure and traffic for your business.
No stone gets left unturned as I reveal all my strategies and techniques on how to become successful through LinkedIn.
HERE IS EXACTLY WHAT YOU'LL GET
"LinkedIn For Business" Powerpoint Training Course
This comprehensive step-by-step Powerpoint Training Course will enable you to quickly and easily learn everything there is to know about marketing on LinkedIn, so that you can quickly start profiting with this social networking site.
You get
The Power point training course with narration from Denise.
The slides in PDF format.
Comprehensive complimentary eBook with even more detail to support the slides.
In this all-revealing training you will discover:
Setting up your LinkedIn Account and Business Page for maximum exposure.

Optimizing your page effectively for more traffic.

Search Engine Optimization (SEO) for your page.

How to drive floods of traffic to your site from LinkedIn.

How to easily add a product of yours on LinkedIn for quick sales.

How to easily recruit people for your business.

How to build profitable contacts and make business partnerships.
You will also learn techniques like:
How to host events on LinkedIn to build your brand and grow exposure.

How to effectively use LinkedIn's analyzing features.

Using marketing and advertising to build your brand.

Using Group Emails and warm calling to build your brand.

How to do market research to gain the edge.

Using LinkedIn's interaction tools, like groups, to build relationships and make bigger profits.

And a lot more…
Look what you also get!
LinkedIn Cheat Sheet
This cheat sheet comes in the form of a handy checklist that you can print out and use to easily take action with this course.
It breaks up the whole course in easy to follow steps that you can tick off as you complete them. This helps you to track your progress a lot easier and will help you to succeed in your goals.
LinkedIn Mind Map
This is a well designed Mind map outlining the whole course, to give you a basic overview of everything you are going to learn and to help you learn it more effectively.
Order TODAY and also get these FREE BONUSES:
BONUS 1 – "LinkedIn Basics For Business" Video
If you order right now, you will also get access to a time-sensitive offer for free – The "LinkedIn Basics For Business" Video course is a short video course that runs you through all the basics of LinkedIn, all the different features and how to use them to make more money.
You can clearly see that this is one course that is PACKED full of value.
You can be a LinkedIn guru before the end of the day and start making bigger profits in no time at all. Don't be left behind.
Jump on this offer and skyrocket your business today…
BONUS 2 – "Benefits of LinkedIn For Business" report
This special report gives an introduction to LinkedIn For Business and gives you all the benefits of LinkedIn for your business so that you know how to use it to skyrocket your business. It reveals some awesome strategies for doing this.
This report also explains all LinkedIn's business tools and how you can use it for advertising, marketing, building your brand, gaining exposure and getting more traffic for your business.
In addition to that it also goes through a few success stories of well known brands and explain how they benefitted from LinkedIn.
For a limited time you also get
BONUS 3 – Marketing with LinkedIn – a 32 page special report.
Learning How to Use LinkedIn
Learn How to Receive Recommendations on LinkedIn
Website Success Using LinkedIn
Changing How I do Business Using LinkedIn
How Professionals Can Benefit From LinkedIn
Improve Web Traffic Combining LinkedIn and Facebook
Is Your Private Information Being Leaked on LinkedIn
Eight Ways to Maximize Your LinkedIn and Your Personal Branding
Getting the Most From LinkedIn Searches
Building Meaningful LinkedIn Relationships
Building Strong Business Connections on LinkedIn
Six Top LinkedIn Open Networkers you Should be Following
Top Ways to Maximize Your LinkedIn Profile
Adding Admins to Your LinkedIn Company Profile
Top 5 LinkedIn Marketing Tips for Business
How to Brand Yourself in LinkedIn
How to Create Your Personal Brand Using LinkedIn
How to Use LinkedIn to Drive Traffic to Your Site
Maximizing the Value of Your LinkedIn Company Page
Marketing With LinkedIn
Your Groups
It's time to take action.
Do you want to continue to look for new ways to increase your business online and build your brand or do you want to invest in a proven way to quickly make profitable relationships, gain massive exposure and get floods of traffic to skyrocket your business?
When you consider what you get
1. A comprehensive online presentation – LinkedIn 4 Business Training Guide, narrated by myself, plus the slides in case you just want to whizz through the content.
2. Supporting eBook – LinkedIn 4 Business Training Guide, a comprehensive guide to the online presentation.
3. A checklist ( cheat sheet) to keep you on track of what to do.
4. LinkedIn mind map
FREE BONUSES:
4. "LinkedIn Basics For Business" Video
5. "Benefits of LinkedIn For Business" report
For a limited time you also get
6. Marketing with LinkedIn – a 32 page special report.
I could easily charge £50 and it would be excellent value, but I want to make this available to everyone who needs it and my introductory price is just £27.
Please give me instant access to "LinkedIn For Business" ecourse with FREE bonuses so that I can quickly increase my profits.
Simply CLICK ON "Add To Cart" Below to order the complete course for ONLY £27 and we will send your downloads instantly.
FOR THE NEXT 7 DAYS save 25% introductory offer,
just £20.25
Good luck to you and your business.
Yours in success,
Denise Taylor
P.S. Remember if you order right now, you also get the FREE bonuses. But you have to be quick, because I can take this down at any moment.
Praise from the original edition and this completely revised is so much more!
" So many business people join LinkedIn but don't use it properly to best enhance their business or profession." I was already listed but Denise's easy to read and follow instructions and comments in LinkedIn for Biz Owners, made me realise how much more I needed to do to make my entry really relevant and effective. A much needed and excellent publication I certainly recommend." Wendy Buckingham, Coaching Information Specialist http://www.all-about-becoming-a-life-coach.com/about-wendy-buckingham.html
"I strongly recommend that anyone using LinkedIn should read Denise's publication 'LinkedIn for Small Business Owners & Professionals' – so many of us register and think that's it! I now know and understand more clearly its advantages and how to use LinkedIn much more effectively and successfully. Thank you Denise" Dawn Shrives